Northwood (1-0)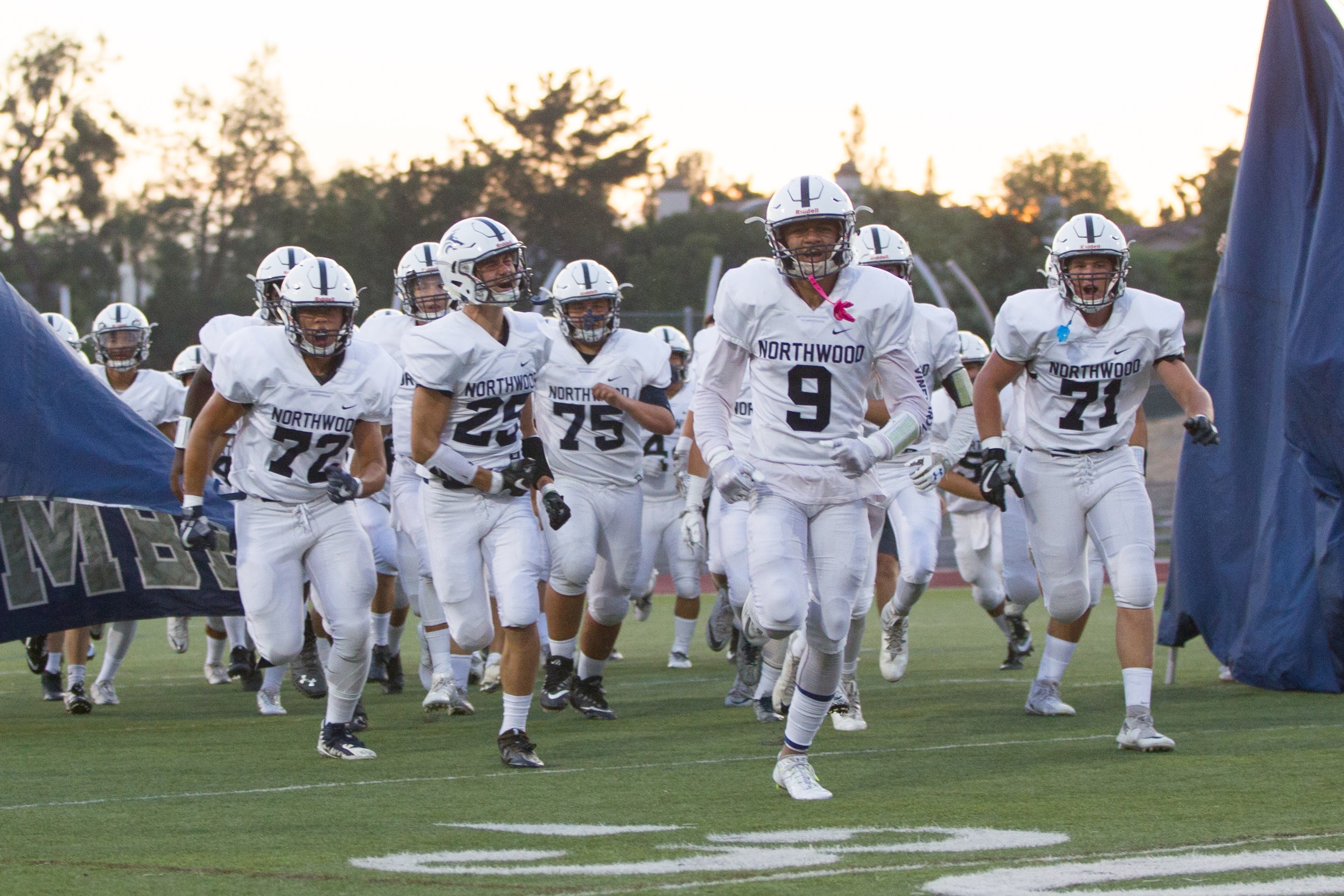 Photo courtesy Northwood football
Northwood's football team, led by second year coach Pete Mitchell, opens the season on Friday, Aug. 17 with a home game against Saddleback Valley Christian at 7 p.m.
The Timberwolves are once again using Irvine Stadium as their home stadium after playing the last two seasons at Portola.
Northwood opens Pacific Coast League play on Friday, Sept. 28, at University. Northwood has four straight home games to start the season.
NORTHWOOD SCHEDULE
All games 7 p.m. Home games at Irvine Stadium, Irvine High School.
Friday, Aug. 17               SVC (H) Won, 21-8
Thursday, Aug. 24          Los Osos (H)
Friday, Sept. 7                Santa Ana Valley (H)
Friday, Sept. 14              Bolsa Grande (H)
Thursday, Sept. 20         Cerritos (A, Gahr HS)
Friday, Sept. 28              * University (A))
Friday, Oct. 5                  * Woodbridge (A, Uni)
Friday, Oct. 12                * Portola (Home)
Thursday, Oct. 18           * Beckman (Away, Tustin)
Friday, Oct. 26                * Irvine (Home)
*Denotes Pacific Coast League game