La Habra boys basketball team improves mark to 6-1 with 56-38 victory over Esperanza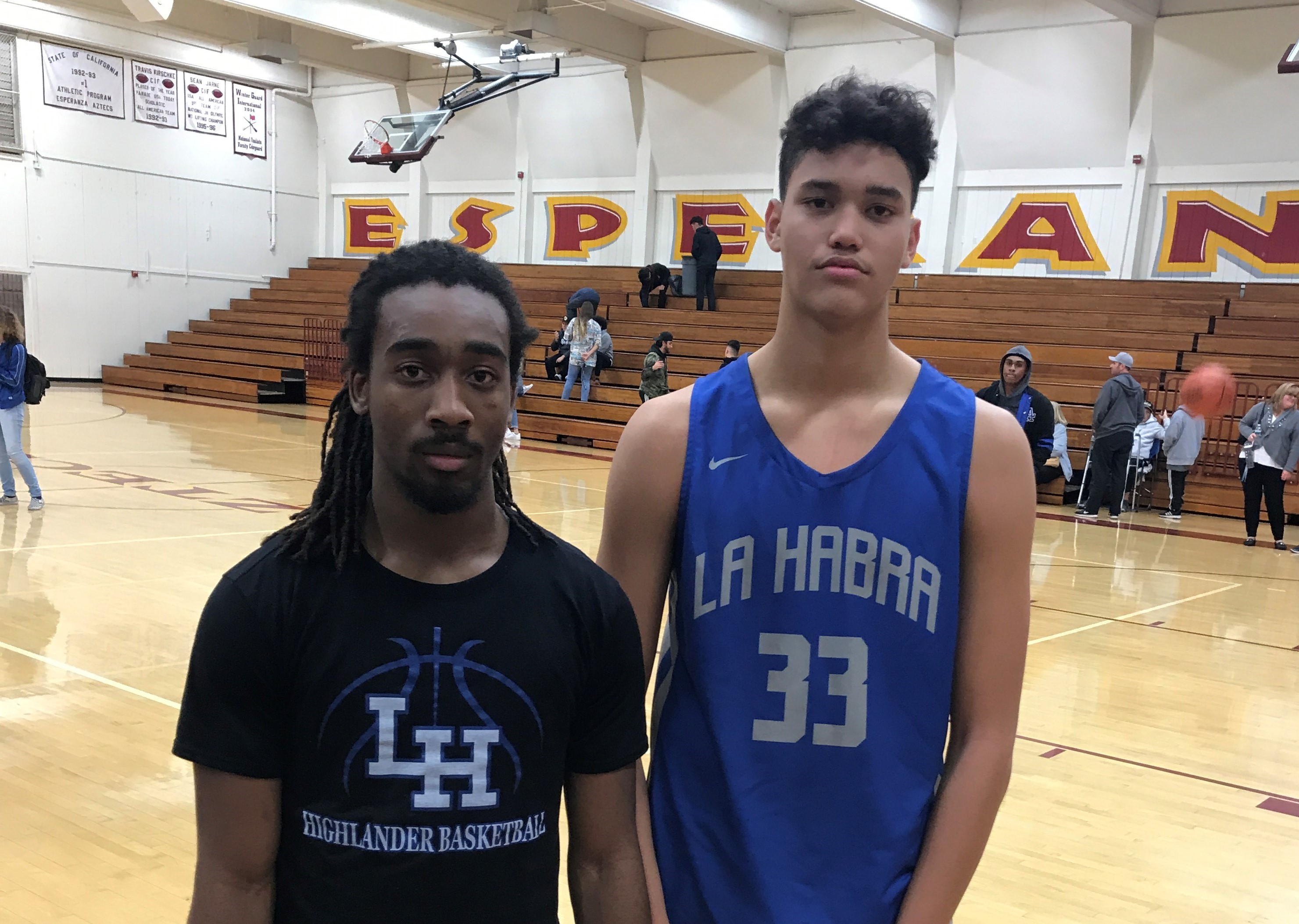 Photo courtesy La Habra basketball
Cam Dashiell (left) and Sam Howlin led La Habra to a victory Monday night.
La Habra's boys basketball team improved its record to 6-1 with a 56-38 victory over Esperanza Monday night in the North Orange County Championships at Esperanza.
Cam Dashiell scored 18 points, had eight steals and five assists and Sam Howlin had 17 points, 15 rebounds and seven blocks to lead La Habra.
Jalen Overstreet scored 14 points and hit four 3-pointers for La Habra.
Esperanza (3-3) was led by Jason Francis, who had 23 points and five 3-pointers.